OUR PROJECTS
Current projects
Be Connected - Good Things Foundation
RAATSICC is a partner within the Be Connected Network and commits to providing free and friendly support to help people (over aged 50) to use the internet. RAATSICC contributes to improving the lives of those over 50 years of age through digital technology and to connect socially. This is done through individual assistance, and through community group facilitation and events to build knowledge and confidence.
As a partner RAATSICC receives:-
free e-learning
free marketing resources
training for staff and volunteers
access to grant funding
partner and learner support helplines.
To learn more access www.beconnected.esafety.gov.au
---
CAll US ON | 1300 663 411
EMAIL US | CARSMANAGER@RAATSICC.ORG.AU

Community Awareness and Education Projects
Skilled and experienced staff work alongside community groups to deliver community awareness and education projects targeting a variety of topics and themes.
The CARS unit have developed a number of community information sessions that are accessible to individuals, groups and agencies within the region. These sessions are conducted by trained and experienced Aboriginal and Torres Strait Islander staff who have established relationships in the region and who have working knowledge of the human services sector. All participants receive a certificate of participation and self care resources.
Sessions include:
Standing Against Domestic and Family Violence
Child Protection is Our Business
Supporting Victims of Crime
Accidental Counselling
Kids Keeping Safe - Protective Behaviours
Good Grassroots Governance
---
For more information on our Community Awareness and Education Projects
CAll US ON | 1300 663 411
EMAIL US | CARSMANAGER@RAATSICC.ORG.AU

Successful Past Projects
Our Community Our Home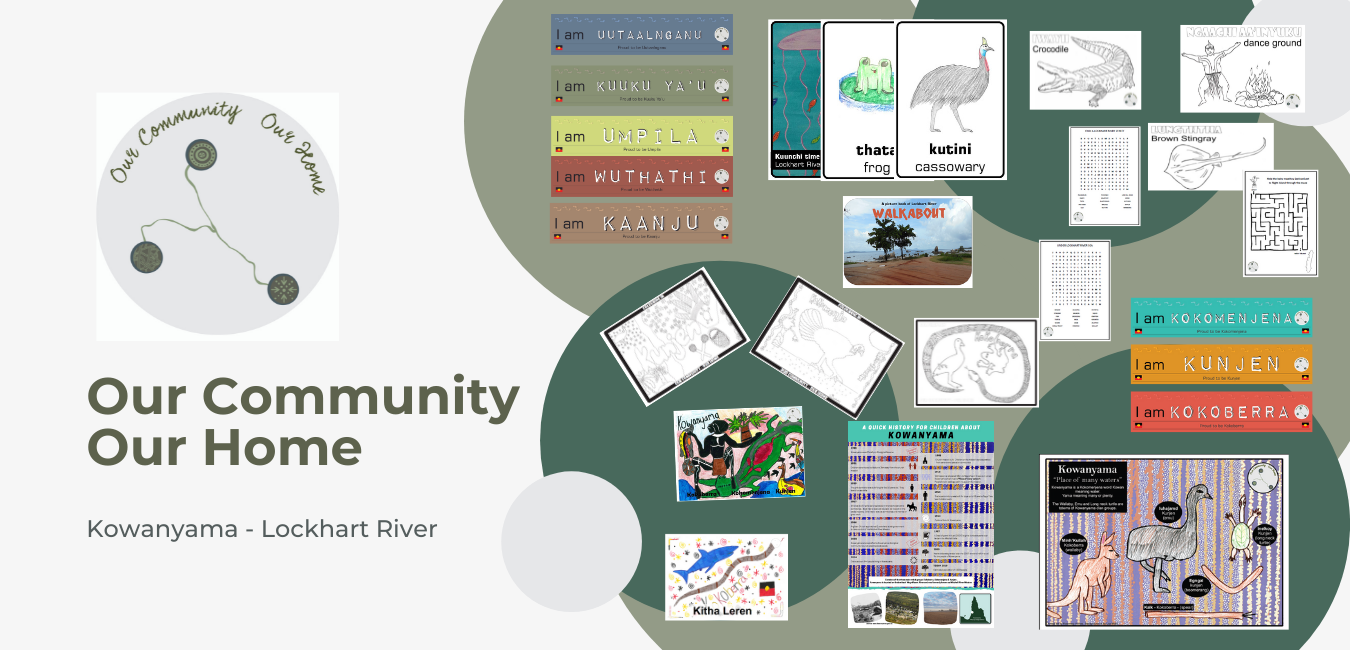 The communities of Kowanyama and Lockhart River were identified to participate in the development of foster care resources for children and young people in out of home care.
The suite of culturally-informed resources are to be used by foster carers and children in their care to enhance knowledge and pride of community and culture.
The development and design of the resources were guided by community reference groups ensuring appropriate information is utilised and endorsed.
This project is an Empowering Families Innovation Grant - funded by the Department of Child Safety, Youth and Women
White Ribbon Project - Cape York Community Education Project
In partnership with the White Ribbon Foundation, RAATSICC facilitate community education sessions in identified communities throughout Cape York. In 2018 the focus of was on "Understanding men's violence against women".
gaining a better understanding of the causes, impact and prevention strategies to prevent men's violence against women;
increasing recognition of the ways men who use violence can change their attitudes and behaviours;
gaining skills to influence and encourage other men not to use violence against women.
In 2019 the project focusing on encouraging behaviour change to stop men's violence against women and empower them to take leadership roles to stop this violence.
discuss and build community strategies to stop men's violence against women;
provide tools, resources and opportunities to build active bystander responses;
re-engage 2018 participants to share experiences of information and strategies learnt;
encouraging White Ribbon Supporters and White Ribbon Ambassadors and Advocates.
---
For more information on our Successful Past Projects
CAll US ON | 1300 663 411
EMAIL US | CARSMANAGER@RAATSICC.ORG.AU
---